Company Logo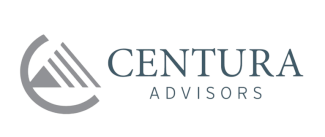 Email
administrator@centura-advisors.com
Disclaimer
Securities offered through Kestra Investment Services, LLC (Kestra IS), member FINRA/SIPC. Investment Advisory Services offered through Kestra Advisory Services, LLC (Kestra AS), an affiliate of Kestra IS. Kestra IS and Kestra AS are not affiliated with Centura Advisors, LLC or any other entity herein. Kestra IS and Kestra AS do not provide tax or legal advice and are not Certified Public Accounting (CPA) firms.
This site is published for residents of the United States only. Registered Representatives of Kestra Investment Services, LLC and Investment Advisor Representatives of Kestra Advisory Services, LLC, may only conduct business with residents of the states and jurisdictions in which they are properly registered. Therefore, a response to a request for information may be delayed. Not all of the products and services referenced on this site are available in every state and through every representative or advisor listed. Neither Kestra IS or Kestra AS provides legal or tax advice. For additional information, please contact our Compliance department at 844-553-7872.
Any web site links referenced are being provided strictly as a courtesy. Neither us, nor Kestra IS or Kestra AS are liable for any direct or indirect technical or system issues or any consequences arising out of your access to or your use of the links provided.
6421 Perkins Rd.
Bldg A, Ste 1A
Baton Rouge, LA 70808
United States
Company Description
Centura Advisors, LLC is an independent, comprehensive wealth management firm in Baton Rouge, Louisiana. We're a tight-knit team, with a unique story and a steadfast commitment to our clients' financial success.